A new £5 million fund to research the kind of software and algorithms the UK's first exascale supercomputer could run has opened for applications.
The funded research is intended to address one of a number of "cross-cutting research themes", including:
Future computing paradigms;
Coupling;
Verification, validation and uncertainty quantification; and,
Domain-specific languages.
However, the program is restricted to developers within the UK research community. "Your project must be three years long, starting on 2 August 2021," with 80 percent of the cost covered by UK Research & Innovation (UKRI).
For more breaking data center news, features, and opinions, be sure to subscribe to DCD's newsletter
UK to have exascale computer by 2025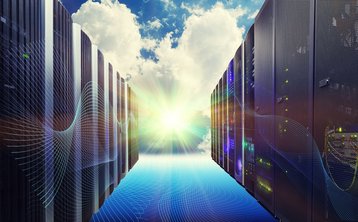 "Cross-cutting research is either identified as a potential disruptor or a common approach or solution," UKRI explained. A potential disruptor might be the advent of quantum computing technology, artificial intelligence, or neuromorphic computing, it added.
The UK will deploy its first exascale supercomputer "by 2025," via a joint investment led by UK Research & Innovation and the Met Office, the UK's weather research organization, according to Amanda Solloway, Parliamentary Under-Secretary of State for Science, Research and Innovation.
Responding this week to a written question from Chi Onwurah, Member of Parliament for Newcastle-upon-Tyne Central, she wrote: "The UK is preparing for the arrival of the exascale era through investment in the UKRI-Met Office ExCALIBUR programme to develop exascale-ready algorithms and software.
"UKRI's strategy is for the UK to deploy an exascale supercomputer by 2025. Additionally, the Government will be investing up to £1.2 billion in new supercomputing infrastructure for the Met Office to provide the UK with world-leading weather and climate science capability."
Solloway claimed that the system, combined with the software that UKRI is funding, could "have transformative potential for researchers, industry and the public sector," but added that "their large-scale applications requires investing in a computational infrastructure that includes exascale supercomputers to enable the most challenging modeling and simulation problems and the largest AI training challenges".
ExCALIBUR was originally announced in October 2019. "The ExCALIBUR project will establish a national capability in scientific computer software that mirror the real world, accelerating advances in a wide range of important areas that rely on cutting-edge computer technology: from climate prediction to drug research and nuclear fusion," said Simon Vosper, director of Meteorological Science at the Met Office, at the time of the announcement.