The Covid-19 HPC Consortium has expanded to include supercomputing centers and programs in Europe.
The group was originally set up by IBM, the Department of Energy, and the White House in March, but quickly grew to include hundreds of petaflops of compute power, major cloud providers, and more than 56 research teams.
The challenge of our times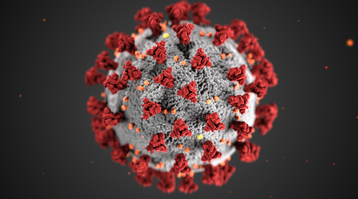 Members of the Partnership for Advanced Computing in Europe (PRACE) will add their supercomputing platforms to the effort, including the Swiss National Supercomputing Centre's 21 petaflops Piz Daint supercomputer.
The UK Research and Innovation (UKRI) will add three supercomputers, including ARCHER, a 2.55 petaflops machine that was earlier this month brought down by a cyberattack.
"Tackling coronavirus requires a joint and strong international effort and the very best minds in science and technology sharing their research and knowledge," the UK's science minister, Amanda Solloway, said.
"By joining this consortium, our leading researchers will be able to access some of the most advanced computers in the world to speed up their research, gain access to new developments, and share the UK's world-class computing technologies to find a solution to this virus."
When the Consortium first started, researchers had access to around 330 petaflops of compute power. Now, it features around 483 petaflops of power across 5m CPU cores and 50k GPUs. Its work spans everything from looking for a complete vaccine, to therapeutic treatments, to modeling how the virus spreads.
In the next issue of the DCD>Magazine, out soon, we talk to the researchers, government officials, and corporate heads spearheading the Covid-19 HPC Consortium. Subscribe for free today.