Dish Network is reportedly eyeing a merger with satellite communications provider EchoStar.
That is according to Semafor, which reported that Dish co-founder and chairman Charlie Ergen is looking to merge the two halves of his telecom empire.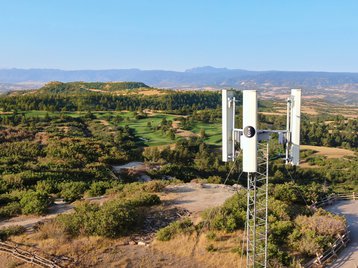 The publication reported last week that both companies have engaged advisors to work on a deal, citing people familiar with the matter.
Neither company has publicly responded to the reports as of yet.
EchoStar was spun out from Dish back in 2008, as Dish held onto the TV business while shedding the satellite infrastructure that beamed content into them.
Dish has been investing heavily in its 5G network rollout, and recently met its commitment to cover 70 percent of the US with a 5G wireless network last month.
However, the New York Post recently reported that Dish is increasingly looking to sell assets to raise capital to build its 5G network.
The company's next deadline is set for 2025 and while it only requires that Dish cover 75 percent of the US, this will cost billions as Dish will have to cover rural and hard-to-reach parts of the country.
As of the end of last year, Dish reported just under eight million retail wireless subscribers.
EchoStar Communications Corporation was founded back in 1980 as a distributor of C-band TV systems. Today, EchoStar provides satellite communication and Internet services through its Hughes Network Systems and EchoStar Satellite Services business segments.
The firm launched its first EchoStar I satellite in 1995 and established the Dish Network brand to market its home satellite TV system the following year. The company sold its underperforming broadcast satellite services business to Dish for $800 million back in 2019, as the business shifted its focus to Internet connectivity.
More in The Investment & Markets Channel