Viasat has confirmed it will slash 10 percent of its workforce, with 800 jobs to go.
In an announcement today, the satellite operator said the cuts will be spread across various divisions globally.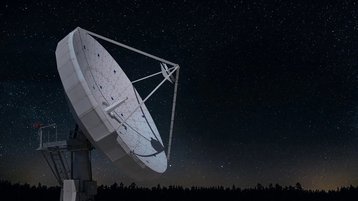 The layoffs come just a few months after Viasat completed its $7.3 billion merger with British satellite operator Inmarsat.
According to the company, the job cuts are expected to deliver cost savings of approximately $100 million, beginning primarily in FY2025.
The company added that the layoffs will enable it to achieve a CapEx target of $1.4 billion to $1.5 billion in the same period.
Viasat said it expects to incur charges of approximately $45 million.
"Since we completed the acquisition of Inmarsat, our focus has been on accelerating our leading role in global mobile satellite communications by converging our technologies and organizational structures to deliver enhanced products and services to our customers. We will continue working to better unify our go-to-market approach, and maximize operational and capital productivity," said Guru Gowrappan, president of Viasat.
"At the same time, the decision to reduce our workforce is a very difficult one, and not something we take lightly. We would like to express our gratitude to our departing colleagues for their dedication, hard work, and contributions, which have been integral to Viasat's success story."
Following the acquisition of Inmarsat, the combined company has a fleet of 19 satellites in service with an additional 10 spacecraft under construction and planned for launch within the next three years operating across the Ka-, L-, and S-bands.
Viasat's headquarters in Carlsbad, California, will be the HQ for the combined business, while Inmarsat's London office will be the group's global international business headquarters.
Last month, Viasat said it won't replace a struggling satellite after a fault massively reduced its throughput capacity. However, the satellite operator is expected to file an insurance claim - alongside a similar claim for an ailing Inmarsat satellite.
ViaSat-3 F1 is intended to be the first in a constellation of three geostationary Ka-band communications satellites. F1 is intended to cover for the Americas, with future satellites covering EMEA, and APAC. The satellites are each expected to have a throughput of more than 1Tbps and download speeds of 100+ Mbps.
F1 was launched in May 2023 aboard a SpaceX rocket, but an "unexpected event" during reflector deployment hit its performance.
Viasat has now said that the satellite payload is functional, but it expects the constellation to handle "less than 10 percent" of its planned throughput.