Dish has been denied an allocation of spectrum that it had been hoping to gain control of in a case going back nearly a decade.
The US Supreme Court has decided not to examine an appeal application by Dish Network in relation to the company's chase for extra spectrum from the Federal Communication Commission's (FCC) 2014 AWS-3 (Advanced Wireless Services) auction.
Financial analysts at New Street Research revealed that the Supreme Court decided not to review the appeal, LightReading reports.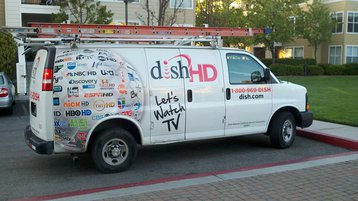 The analysts wrote in a note to investors that the decision by the Supreme Court effectively ends Dish's effort to obtain control of the spectrum that was auctioned nine years ago.
For Dish, the issue at hand is $515 million outstanding in fines and 197 AWS-3 spectrum licenses worth around $3.3 billion.
Two bidding entities called Northstar Wireless and SNR Wireless bought $13.3 billion worth of AWS-3 spectrum in the FCC's 2014 auction, with SNR and Northstar initially qualifying as "designated entities," or DEs, making them eligible for a 25 percent discount intended for smaller businesses.
However, after the auction finished, the FCC ruled that neither should receive the discount as they were deemed to be too close to Dish financially.
This led to Dish paying a $515 million fine, while also relinquishing AWS-3 spectrum licenses worth around $3.3bn.
Despite this, Dish attempted to recover the money back from the fine, and also the spectrum that it never received. The company lost at an appeals court last year.
The AWS-3 spectrum is expected to be reauctioned by the FCC and could pave the way for operators such as T-Mobile or Verizon to acquire the licenses through an auction.
Dish recently hit its initial 5G broadband target, with its coverage extending to over 70 percent of the US population. However, the New York Post recently reported that the company is increasingly looking to sell assets to raise capital for the further build-out of its 5G network. The telco is required to reach 75 percent of the population by 2025, which will require further build-out in more rural locations.