Dish Wireless has reached its 5G broadband coverage target set by the Federal Communications Commission (FCC), as the company extended its coverage to over 70 percent of the US population.
In a statement last week, Dish confirmed the milestone, noting that the service is now available for more than 240 million people.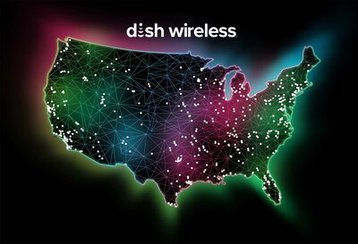 The company said it had met the commitments, set by the FCC, on June 14, which included the launch of over 15,000 5G sites.
"Our teams have worked tirelessly for years, and this achievement is a testament to their dedication and commitment as we grow the world's first and only 5G cloud-native Open RAN network," said Dave Mayo, executive vice president, network development, Dish Wireless. "We appreciate the continued support and efforts of our partners as DISH continues to lead the industry in Open RAN deployment."
Dish has worked with South Korean vendor Samsung for its Open RAN deployment, providing 24,000 virtualized RAN (vRAN) 5G radios for Dish.
Despite the coverage of its 5G network being available to over 240 million, Dish has 7.91 million mobile subscribers across the US, as per its Q1 2023 figures.
"We have made significant progress on our network buildout, and can now focus on monetizing the network through retail and enterprise growth," added John Swieringa, president and chief operating officer, of Dish Wireless. "With more markets across the country offering the Dish 5G network for voice, text, and data services, our business can start realizing the benefits of owner economics."
The company paid $5 billion to acquire assets from T-Mobile and Sprint back in 2019, in a move that helped push through the merger deal between the two operators.
It was also seen as a move that would enable Dish to compete as the country's fourth mobile network operator.
Earlier this month it was reported that Dish is increasingly considering selling assets in order to raise capital for the build-out of its 5G network, amid bankruptcy speculation, according to the New York Post.