DigitalBridge Group is raising another $1 billion for a new data center fund, according to reports.
The digital infrastructure investment firm wants the money for longer-term 10 or 20-year bets, which could return eight to twelve percent, according to a report in Bloomberg.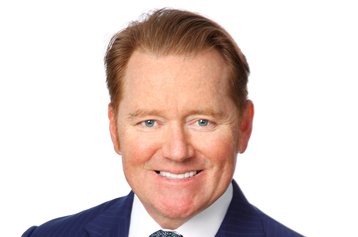 Bloomberg's sources say the details could change.
Long term bets
DigitalBridge has been raising large amounts of investment already, raising $8.3 billion for its DigitalBridge Partners II fund, its second flagship investment fund.
The company already characterizes its investments as long-term strategic ones: "You can take a deal that's expensive, and you can say, look, I understand how to underwrite this," DigitalBridge CEO Marc Ganzi told DCD this week, explaining that a data center operator brought for a high multiple of its apparent value can expand rapidly with the right investment.
For example, in May this year, DigitalBridge took Switch private in an $11 billion deal, which represented a significant premium over Switch's then market value of around $7.5 billion.
Ganzi explained that the deal backs Switch to expand and make decisions not bound by quarterly reports to shareholders. "We're looking at a land bank of over 900 acres, we're looking at 1.3 gigawatts of unused capacity, and a pipeline of big customers that need big workloads," Ganzi told DCD.
If this new fund emerges, though, these could be longer-term bets than DigitalBridge's major deals so far, which can look good after look five years.
"When we paid 1.2 billion for Vantage in 2017, everybody looked at me like I had 20 heads. We're now into Vantage at a single-digit multiple. That took five years to get there." With Switch, Ganzi hopes to perform a similar trick over five years.