Digital Realty has opened its second data center in Singapore. Redeveloped from an existing paper store, the Digital Loyang Way data center spans 177,000 sq ft and will support 13.2MW of IT load.
According to Digital Realty, the data center is designed to accommodate a wide range of customer deployments, including cloud service providers and financial services customers. It is also engineered to meet the technology risk management guidelines as recommended by the Monetary Authority of Singapore (MAS).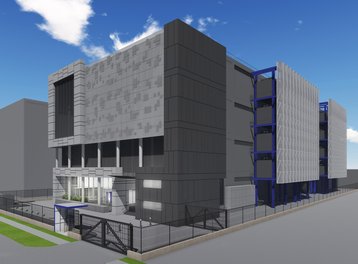 Links to Jurong
Digital Loyang Way data center will be linked by both lit and dark fiber to Digital Realty's existing building at Jurong East, which is the home of various Tier 1 carriers and the Singapore Internet Exchange.
The company says that its existing data center at Jurong East and Digital Loyang Way will offer the option of east-to-west connectivity and replication, which it noted is a higher desirable feature for customers looking to host and grow their digital presence in Singapore.
"The expansion of our footprint in Singapore underscores the city-state's unique location at the heart of the digital economy across the Asia Pacific region," said Digital Realty CEO William Stein. "The launch of our new Loyang Way facility enables us to address a growing demand for agile, open, and connected data center solutions from our customers across Asia Pacific and around the world."
Digital Loyang Way is the latest data center to officially open in the data center hub of Singapore. 1-Net North had its grand opening ceremony on Monday this week, while Telin Singapore's Telin-3, Singtel's DC West and others are also on track to launch within the next few months.