American colocation provider Digital Realty has signed a long-term power purchase agreement for approximately 80MW of solar capacity from SunEnergy1.
The power will be used to run the data halls leased by social media and advertising giant Facebook.
Because climate change is real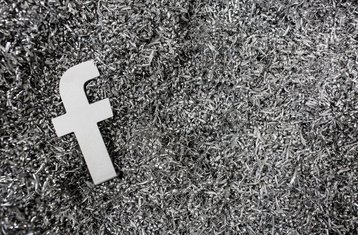 "Our scale and position as a leader in data center sustainability enabled us to execute this first of its kind agreement in support of Facebook's sustainability goals," Digital Realty CEO William Stein said.
"Many of our customers have specific renewable energy requirements, and we work diligently to provide cost-competitive solutions tailored to their needs.
"We were able to take Facebook's quality standards and timeline into consideration and deliver this solution in a competitive marketplace and at a competitive price. We are very pleased to be part of the solution enabling Facebook to achieve its renewable energy goals."
Digital has long offered its customers the ability to use renewable energy (via virtual PPAs) across several of its data centers, so today's announcement is nothing new - but it does provide some insight into how much capacity Facebook, which runs its own hyperscale data center network, leases from colocation providers.
"Facebook is committed to supporting all of its operations with 100 percent renewable energy and to improving overall access to renewable markets," Bobby Hollis, director of global energy and site selection at Facebook, said.
"We are thrilled Digital Realty has entered into this agreement and hope this will serve as a model for other colocation customers seeking to support their operations with high-quality, renewable energy projects."