Norway's Rogaland county Tellenes Vind Park, with whom Google signed a 12 year contract last year, will begin supplying the company in September.
Although the site will generate electricity from next week, as confirmed by the project's equity financing partner BlackRock, for the time being any power will be sold to the Nord Pool power exchange, until the launch of commercial operations with Google.
The answer my friend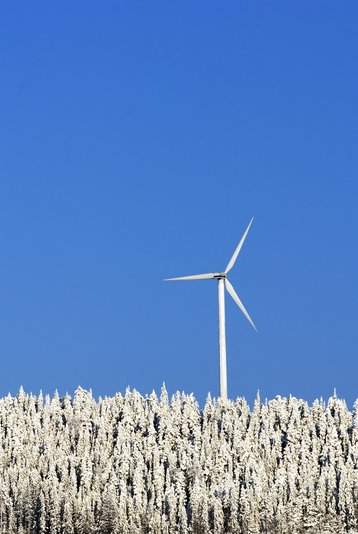 The wind farm will be operated by Sweden's renewable energy company Arise. It has 50 turbines and a maximum capacity of 160MW, making it Norway's largest wind farm and Google's biggest source of wind power in Europe. The company has confirmed that it will power at least one of its four European data centers, which are located in Finland, Belgium, the Netherlands and Ireland. 
Mass investment in renewables in recent years has seen companies and utilities steering away from fossil fuels, providing them with advantages in terms of efficiency, cost, and public image. 
In 2015, Google pledged to purchase 781MW worth of renewable energy output, including 625MW generated by wind turbines, becoming the first company excluding utilities to buy such a large amount of renewable energy.
Last year, along with Facebook, Amazon and Microsoft, Google joined the Renewable Energy Buyers Alliance (REBA), an initiative aiming to add 60GW of renewable power capacity to the US grid by 2025.
And, unsurprisingly, last month, Google joined ranks with technology companies in rejecting US President Donald Trump's decision to pull out of the Paris Climate Agreement.