Digital Realty and Iliad have both signed deals with Engie to procure solar power.
Colo firm Digital Realty has signed a power purchase agreement (PPA) to procure solar power from an upcoming solar farm in Brandenburg, Germany, while French telco Iliad has signed a PPA to procure energy from a solar farm in the Landes region of France.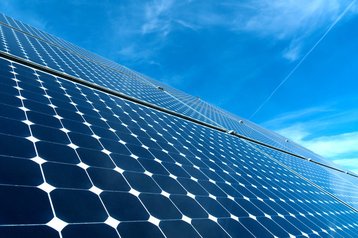 Digital goes for solar in Germany
In Germany, Digital Realty has signed a 10-year PPA for a 116MW share of a new 154MW solar project being developed in Brandenburg. Digital Realty's offtake commitment is estimated to total 120-gigawatt hours per year.
The park, being built by infrastructure fund CEE Group, is scheduled to start operation in late 2023.
"We're working hard to make the switch to renewable power across our entire portfolio and support the development of renewable energy projects like this new solar power plant as our business continues to expand," said Volker Ludwig, managing director for Germany at Digital Realty. "This project will further improve the quality and impact of our renewable portfolio by reducing our reliance on existing renewable resources and supplanting them with Guarantees of Origin (GoOs) from this new solar park."
Digital Realty has contracted for 490MW of solar and wind to support its global data center portfolio and said it has achieved 100 percent renewable energy coverage for its entire European portfolio and its US colocation portfolio. The company has committed to reducing Scope 1 and 2 emissions by 68 percent and Scope 3 emissions by 24 percent by 2030.
"We are pleased to support Digital Realty's efforts to add new renewables in markets where the company operates. As a major player in renewable PPAs, we have the opportunity to match suppliers and buyers of green power, even in a highly volatile market environment," said Katrin Fuhrmann, head of origination, Engie.
Digital Realty operates 22 data centers around Frankfurt and three in Düsseldorf.
Iliad signs first off-site PPA in France
In France, the Iliad Group is announcing that it has signed its first PPA in France, with Engie.
The 15-year agreement will see the company purchase the electricity generated by the Labrit solar farm located in the Landes region.
The Labrit solar farm features some 60,000 solar panels and its estimated that it will generate more than 20 GWh of electricity per year once operational.
Iliad has said it aims to procure at least 20 percent of its electricity supply in France via PPAs by 2035, with similar projects planned in Poland and Italy.
The Labrit solar farm will also form part of an Engie program in the region to work with local shepherds on ways they can rear sheep on its solar farms, with local beekeepers also set to set up hives there.
Thomas Reynaud, CEO of the Iliad Group, said: "The question of energy supply is becoming increasingly crucial. This PPA we've signed with Engie is a first important step, symbolizing our determination to secure the cost and quality of our power supply while at the same time demonstrating the practical support we are currently giving to help develop the renewable energy industry in France, and which we will soon also be giving in Italy and Poland".
Edouard Neviaski, CEO of Engie global energy management & sales, said: "I am delighted that as a long-standing, reliable, and sustainable partner Engie is continuing to help the Iliad Group carry out its carbon-free action plan. We are, more than ever, working closely with our clients to enable them to meet the challenges of the ecological transition while containing their energy costs."
In France, Iliad operates the Free ISP and mobile provider as well as data center unit Scaleway, which has four data centers totaling 44MW.
Engie has previously signed PPAs with Orange, Google, and Scala Data Centers.