Nordic data center company DigiPlex has acquired a 60,000 square meter (645,800 sq ft) plot of land on the Treklyngen industrial park in the Ringerike municipality outside of Oslo, Norway.
The company, which has the option to acquire another 100,000 sq m (1,076,000 sq ft), plans to build a new facility on the site but has yet to decide when it will break ground.
Register now for DCD's global summit on data center sustainability Towards Net-Zero
Looking into waste heat reuse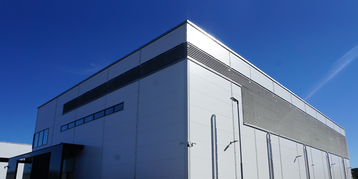 "Treklyngen industrial park has a good strategic location, access to renewable energy through the agreement with [local utility] Ringerikskraft and advanced solutions for the circular economy," said Wiljar Nesse, CEO of DigiPlex.
"Acquiring this prime plot will help DigiPlex attract new national and international customers, including in the high-performance computing segment. I would like to thank both Ringerike municipality, the seller Follum Eiendom and Ringerikskraft for the warm welcome they have extended us."
Kirsten Orebråten, mayor of the Ringerike municipality, added: "We welcome DigiPlex to Ringerike and are proud that they have chosen to establish a new data center here. We have for several years purposefully worked to facilitate the establishment of large data centers in the municipality, and we are very pleased to see the results.
"We have the required infrastructure, both technically and location-wise, and have collaborated to facilitate regulation, energy access, and digital connection opportunities."
The data center's waste heat could be used to dry material at a planned nearby biomass plant, the company said. This would be similar to EcoDataCenter's facility in Falun, which helps dry pellets and warm water at a nearby combined heat and power (CHP) generating plant.
DigiPlex operates seven data centers in the Nordic region and is currently building an eighth in Fetsund.