Digicel Pacific has partnered with satellite telecommunications network provider SES to boost its coverage in Papua New Guinea.
The partnership will see Digicel leverage SES's O3b medium-earth orbit (MEO) satellite system to provide its customers with connectivity.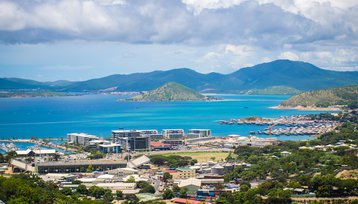 Additional services from the O3b system will help to support the country following recent damage to the international Pipe Pacific Cable (PPC) which connects Papua New Guinea to Australia and the rest of the world.
According to SES, its O3b system will enable Digicel Pacific to maintain connectivity during outages caused by such cable breaks while also expanding coverage across the remote parts of the country.
It comes at an important time for the country, which was hit by a 7.7 magnitude earthquake in September. The earthquake which hit on September 11, 2022, claimed the lives of 21 people and caused damage to multiple cable systems while causing disruption to data services across much of the country.
At the height of the disruption, SES provided telco provide Digicel with emergency bandwidth which provided an increase of 40 percent in high-performance, low-latency O3b services deployed across 12 sites throughout Papua New Guinea.
An additional 3Gbps of capacity and ground equipment was also provided by SES to help Digicel restore its network connectivity and critical communications.
"Our partnership with SES has been critical to not just disaster relief efforts in Papua New Guinea, but in connecting remote populations across the Pacific region," said Digicel PNG Ltd CEO Colin Stone. "We have had a long relationship with SES, who understands the region and steps up to support Pacific nations in times of need, connecting the otherwise unconnected people in the region."
Other islands in the Pacific that are prone to natural disasters such as Tonga have used SES's O3b system to leverage connectivity during natural disasters. Tonga this week signed a new deal with Kacific to provide greater satellite-based connectivity to the island nation in the wake of its own cable breakages.