A powerful earthquake in Papua New Guinea caused severe disruptions to DataCo's telecom services, with the operator confirming multiple outages near the town of Madang.
The earthquake, which first hit the country on September 11 at 9:45am local time, recorded 7.6 on the Richter scale, and has claimed the lives of seven people.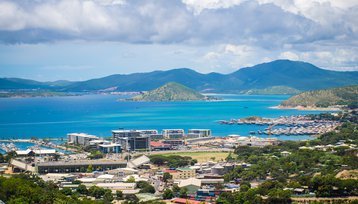 The earthquake struck around 67km east of Kainantu and 80km north-west of Lae in the eastern PNG region, according to Reuters.
It's led to telecom services being severely impacted, with the regional power grid, and Internet cables disrupted. State-owned DataCo has confirmed the impact of the earthquake, noting there had been multiple breakages between 17km and 170km out of Madang.
These damaged cables include the Pipe Pacific Cable (PPC) 1, an international cable that connects Australia, Papua New Guinea, and Guam.
It's also disrupted the KSCN System 1 which connects to Momase and the New Guinea Islands region, and KSCN System 2, an express link between Madang and the capital Port Moresby.
DataCo did not indicate when the services will be running normally, but confirmed that it has engineers working on developing restoration plans.