Romanian-based Digi Communications has outlined its intention to expand its Spanish presence through an investment of €2 billion ($2.15bn) if it's allowed access to assets freed up by the proposed €19bn merger of Orange and MásMóvil.
The comments were made by Digi CEO Marius Varzaru to Spanish newspaper El Mundo.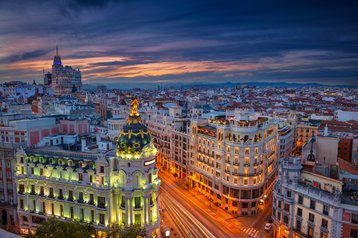 "We will invest €2 billion in Spain if we get the 'remedies' from Orange and MásMóvil," he told the publication.
Since launching in the country back in 2008, Digi now has over 5.7 million customers in Spain, as of the first half of this year.
The operator offers mobile services through an MVO agreement with Spanish telco Telefónica.
Orange currently serves close to 17 million mobile customers in Spain, per Umlaut figures, while Yoigo, which is MásMóvil's mobile brand, has 9.1 million subscribers.
The merger of Orange and MásMóvil is currently being assessed by the European Commission, as antitrust regulators want the two operators to address a number of competition concerns before any approval is given.
It's the biggest proposed deal in the European Union since 2016 when the EC blocked CK Hutchison's proposed acquisition of Telefónica British mobile unit O2.
The two telcos, Spain's second and fourth biggest mobile operators, announced their deal in July 2022. The EC is expected to deliver some objections to the deal, while suggesting remedies to ensure fair competition.
Such remedies include the sale of assets or making the new network interoperable with rivals.