The proposed €18.6 billion ($20.3bn) merger between telecoms operators Orange and MásMóvil in Spain is reportedly under threat.
Bloomberg reported earlier this week that the deal will face scrutiny from European Union regulators.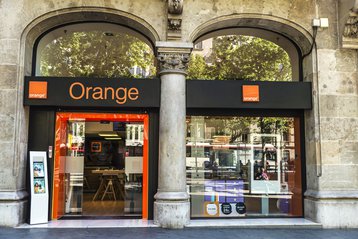 It's understood that antitrust regulators want the two operators to address a number of competition concerns before any approval is given.
This is the biggest proposed deal in the European Union since 2016 when the EC blocked CK Hutchison's proposed acquisition of Telefónica British mobile unit O2.
The two telcos, Spain's second and fourth biggest mobile operators, announced their deal in July 2022. The European Commission (EC) has been probing the proposal since April 2023, and is now expected to detail its objections to Orange and MásMóvil, according to Bloomberg.
The EC is expected to suggest solutions, such as selling assets or making the new network interoperable with rivals.
EC industry chief Thierry Breton has previously called for a rethink on cross-border mergers, urging antitrust regulators to be more open to them.
Orange currently serves close to 17 million mobile customers in Spain, per Umlaut figures, while Yoigo, which is MásMóvil's mobile brand, has 9.1 million subscribers.
Movistar and Vodafone are the two other big mobile operators in the Spanish market, with 19.3 million and 13.3 million mobile subscribers respectively.
Vodafone, which has reportedly considered its future in Spain recently, was previously interested in merging with MásMóvil before the latter chose Orange instead.