A request to help build the first cable to the first cable between Australasia and South America has been issued. It could also become the first cable to land in Antarctica
Chilean state-run infrastructure fund Desarrollo País and H2 Cable, a subsidiary of Singapore's BW Digital, have announced they now seeking a partner to begin work on the Humboldt Cable that will connect Chile to Australia.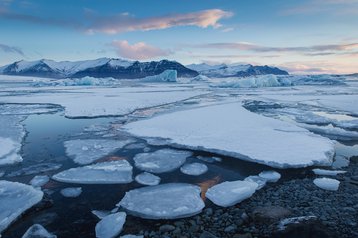 The two companies have issued a request for proposals (RFP) for a strategic partner to supply and install the system. The planned system will span roughly 15,000km as it connects Valparaiso, Chile, to Sydney, Australia, with provision for branches to additional locations including Juan Fernandez (islands 670km off the coast of Chile), Easter Island, New Zealand, and Antarctica. Cost estimates range between $450 million and $650 million.
H2 Cable is a subsidiary of BW Group, which also owns submarine cable company Hawaiki. BW Global's International Connectivity Services are to complete the system design, initiate the procurement process and engage with anchor customers.
BW Digital CEO Remi Galasso said: "We look forward to working with Desarrollo Pais to realize what will become an absolutely critical piece of digital infrastructure for South America, providing unprecedented scale and quality of connectivity with the Asia Pacific and Oceania."
"We have set an ambitious goal to transform Chile into a digital hub for Latin America," said Desarrollo País CEO Patricio Rey Sommer. "The project is entering its most challenging stage with the technical definition of the route and schedules for execution now being set, and we have asked that suppliers' proposals be based on an Open Cable System model."
The Humboldt Cable will include a nearly 2,000km long branch to Antarctica – the last remaining continent without a subsea fiber cable. BW Digital said the cable will "provide the first ultra-fast broadband connection for the scientific community at Scott Base.
Scott Base, located on Ross Island, used to rely on a 2Mbps satellite connection, but recently upgraded to 10Mbps download / 6Mbps upload from IntelSat with 300ms latency between Scott Base and New Zealand.
The US McMurdo station, also on Ross Island, has something closer to 25Mbps to share between up to 1,000 people in the Austral summer. The South Pole is entirely reliant on communications from three satellites; NASA's TDRSS F6, Airbus' Skynet 4C, and the US DoD's DSCS III B7 providing 4 hours, 6 hours, and 3.5 hours of coverage respectively (though these windows overlap and shift constantly throughout the year). Iridium provides more continuous coverage but can't be used for anything beyond voice calls or small (<100kb) emails that cost dollars per message.
"The Humboldt cable is undoubtedly one of the most ambitious projects of the last decades. We are talking about a strategic investment that puts us at the level of what the digital revolution demands and offers us enormous opportunities for the development of an industry with great potential in our country," said Gloria Hutt, Chile's Minister of Transport and Telecommunications. "We are sure that through this project we will expand competitive advantages and further promote investment interest in Chile. Along this path we will be able to expand the development of digital solutions such as the Data Center, Big Data and Machine Learning, which will imply multiple economic benefits that will have a direct impact on the quality of life of Chileans."
After years of little activity, suddenly there are a number of potential cable projects looking at connecting Antarctica to both South America as well as Australasia.
In May 2021 Silica Networks, a Datco Group company, announced it was to spend $2 million on a feasibility study for linking Ushuaia in Argentina, Peurto Williams near Cape Horn (Chile's southernmost point), and Antarctica's King George Island, located 1,000km to the south and home to nearly a dozen research stations. In November, the Chilean government also signed an agreement to explore the possibility of a subsea cable from Puerto Williams to King George Island.
On the Australasian side of the continent, there are a number of potential cable projects in the works. In a February 2021 submission to the Joint Standing Committee on the National Capital and External Territories, the Australian Bureau of Meteorology (BoM) discussed the possibility of a subsea cable connecting Mawson, Davis, and Casey stations on the Antarctic continent, and the Macquarie Island research station, to Tasmania.
Australia's Norrlink is a newly-established company aiming to connect Hobart in Tasmania, Macquarie Island, McMurdo & Scott research stations on Ross Island, and the Italian Zucchelli research station at Terra Nova Bay.
The US National Science Foundation is also exploring the possibility of connecting its McMurdo science base on Ross Island to New Zealand.
More about Antarctica
Why a subsea cable to the edge of Antarctica might not lessen the South Pole's reliance on satellites

Could a submarine cable finally be close to connecting the last unconnected continent?

Covid-19 delays 11,000 sq ft facility at McMurdo station that was originally due to come online in 2020