Denmark's Ministry of Climate, Energy and Utilities has issued new rules around regulations and taxing of heat being sent into district heating networks.
"A new political agreement must ensure that the excess heat from refrigeration systems and servers are not lost, but to a much greater extent end up in the district heating pipes," the Ministry said.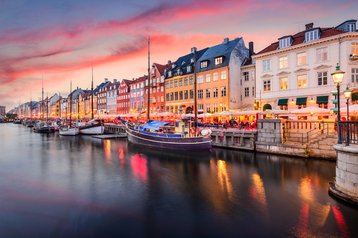 The government, together with the Liberal Party, the Danish People's Party, the Radical Left, the Socialist People's Party, the Unity List, the Conservative People's Party, the Liberal Alliance, and the Alternative have entered into a new agreement that encourages businesses and district heating companies that want to utilize surplus heat. The agreement will enter into force in 2022.
"It may sound strange, but the refrigerated counter in the local supermarket can actually help keep the radiator warm. It makes good and green sense to reuse the heat that appliances and plants create to heat private homes," said says Minister of Climate Dan Jørgensen. "It saves both resources and helps the climate. The business community is ready, and I am really pleased with the input and the good dialogue that has taken place through our climate partnership, which has been a useful contribution to making a good agreement."
The Ministry said the new agreement means a farewell to rules and administrative burdens, so that suppliers of the surplus heat and the district heating companies in the future can agree on a price directly with each other.
However, the new agreement requires that the total cost of utilizing the surplus heat be kept below a fixed price ceiling for how much it is estimated to cost if the district heating company were to produce the heat in another way, for example by investing in a heat pump. It must provide a stable framework for regulating the price of surplus heat.
Companies with a surplus heat capacity of less than 0.25MW are exempt from price regulation. The Ministry said data centers, in particular, would benefit.
The price ceiling is set annually by the Danish Supply Agency as a nationwide price ceiling based on the average costs for the cheapest, alternative existing heat production plants based on renewable energy.