Deep Edge Realty has acquired a carrier hotel in Portland, Maine.
The company this week announced it had bought 340 Cumberland Avenue from Northland Enterprises. Terms of the deal were not disclosed.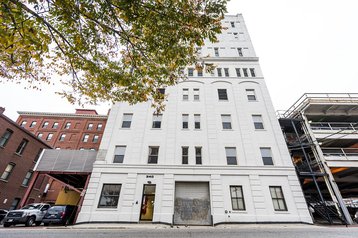 "We see an opportunity to build on the area's existing infrastructure by attracting new and current market participants to bolster the region's capabilities. We're excited to bring our Internet infrastructure capabilities to Maine," said Martin Hannigan, Deep Edge founder and CEO.
The eight-story building was built in 1924 and totals 52,272 sq ft (4,850 sqm). It was originally designed for fireproof secure record storage but has since been converted to telecommunications & data center use.
Northland has owned and managed the building since 2017 and will partner with Deep Edge to provide property management services. Northland-linked Sweetwater Partners LLC acquired the site from 340 Cumberland Avenue LLC for $4.5 million in 2017.
Josh Benthien, Northland CEO, added: "This is a perfect synthesis of opportunity and capability. 340 Cumberland already has several carriers on-site that contribute to its status as the premier interconnection hub of Maine."
Deep Edge currently operates at two locations; it occupies space in the Eastern US at 701 East Trade in Charlotte, North Carolina, and in November 2021 signed a lease to occupy the 200 South Virginia carrier hotel in Reno, Nevada.
More in Colocation & Wholesale