Edge player Deep Edge Realty has taken a lease on space in Reno, Nevada.
The Edge company has signed a long-term lease with local property firm Basin Street Properties, for space in 200 South Virginia, Reno, a well-connected carrier hotel that also holds Tahoe-IX and other providers.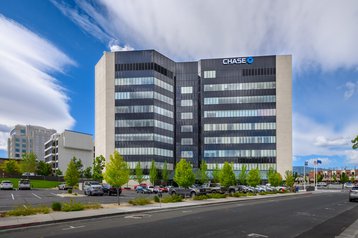 "200 South Virginia provides us with the space, power, and access to global networks we need to interconnect tenants in our Content Access Data Center, and at 200 South Virginia with each other, and the world," said Martin Hannigan, founder and CEO of Deep Edge Realty.
Deep Edge Realty has two locations, according to its site: as well as space in the West at the Reno carrier hotel, it also occupies space in the Eastern US at 701 East Trade in Charlotte, North Carolina.
Deep Edge says it offers meet-me rooms and powered shell space in both sites, describing the North Carolina building as "the Carolinas' and the southern United States' most connected telecom location," and calling 200 South Virginia "Reno's most connected building." and praising both buildings' diverse fiber.
"We are thrilled Deep Edge Realty is joining our current tenant mix at 200 South Virginia," said Scott Stranzl, chief portfolio officer at Basin Street Properties. "The concept of a network interconnection Meet Me Room and their Content Hotel offering for digital enablement is a new addition to our Reno properties. We look forward to providing Deep Edge Realty with the necessary space to successfully bridge the digital divide and to improve network performance."
200 South Virginia is a nine-story office and data center building with 119,800 square foot (11,100 sqm) of space. It is within walking distance of the Truckee River, and local public buildings, with access to the Reno Tahoe Airport and Interstate routes. It has less than 5ms latency to Northern California's major cities.