DE-CIX and three regional telcos have partnered to create an Internet exchange (IX) in Germany's Ruhr region.
The IX, called Ruhr-CIX, will be housed in data centers operated by DOKOM21, TMR, and GELSEN-NET. The facilities themselves are in the cities of Dortmund, Bochum, and Gelsenkirchen. The interconnection will be operated by DE-CIX staff on behalf of the three telcos and is aimed at reducing packet run-times between the companies.
The IX will be up and running at the end of the year.
Getting the Ruhr online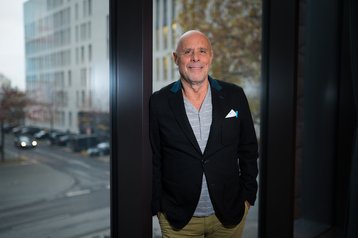 The move, DE-CIX says, will improve Internet speeds in the region and contribute to the economic growth of Germany's historic industrial heartland. The Ruhr region covers around 53 cities and a population of more than five million; it is also home to 37 of the top 500 companies in Germany. Ruhr-CIX is also aimed at improving links with the likes of Google, Microsoft, and Amazon.
Harald A Summa, CEO of DE-CIX, said: "With Ruhr-CIX, we make a contribution to bringing the densely-populated historical Ruhr region into the digital age, offering it even greater sovereignty and an essential digital importance. Improved Internet quality, resulting from the localized distribution of data will be complemented by the improved stability and flexibility of the regional infrastructure.
"Connected companies will enjoy a noticeable improvement in their connection quality, meaning that Ruhr-CIX will contribute to their economic success. Through the direct connection to DE-CIX, they also become a part of a global digital ecosystem including important international players."
This latest news is part of DE-CIX's Apollon-as-a-Service program. A global operation, the company has been working over the years with regional telcos, in a similar method as in the Ruhr region. Back in 2017, DE-CIX teamed up with the Emirates Integrated Telecommunications Company to establish the UAE-IX and with Lamda Helix (Spanish language) this year for an IX in Athens.