Australia's DCI Data Centers is planning a second data center in Auckland, New Zealand.
The New Zealand Herald reports the company has bought a five-hectare site on the North Shore where the company aims to build its 40MW facility known as AKL02. The company aims to spend around $600 million (~US$402m) on the project.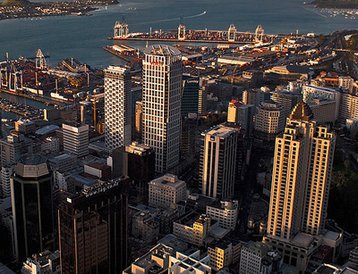 The site is reportedly in the Albany/Rosedale area of the city and construction will begin in the middle of this year for a 2024 go-live target date.
DCI announced its first facility in New Zealand, the 10MW AKL01, in 2021. The company said the new data center will be the largest single facility in the country.
"AKL01 and AKL02 will have a combined economic value exceeding $1.4b over the life of the projects. Each data center will create more than 150 jobs during construction and approximately 250 ongoing skilled information technology and telecommunications jobs once the sites are operational," said Malcolm Roe, DCI CEO for Australia and New Zealand.
DCI said it is working on sustainability solutions with Naylor Love, which won the contract to build AKL01 at Westgate, and is aiming to use 100 percent renewable power.
"DCI is leading the industry in delivering new cooling technologies to significantly enhance our power utilization effectiveness and water utilization effectiveness to minimize our impact on the environment," Roe added.
A portfolio company of Brookfield Asset Management, DCI has operational data centers located in Australia's Sydney and Adelaide, and more facilities either planned or in development in both.
New Zealand is currently expecting its data center footprint to increase dramatically in the coming years as hyperscalers move into the country. Microsoft and AWS are both planning cloud regions in New Zealand. Canberra Data Centres (CDC) is planning a 7,000 sqm facility in Hobsonville and an 11,000 sq m data center in Silverdale that has begun construction. Those developments could total around 80MW of capacity.
On the south island, Hawaiki Cable's Remi Galasso is planning a 60MW facility near Invercargill. UK-based digital infrastructure startup Lake Parime plans to build a 10MW data center next to a dam near Clyde.
In August 2021 local telco Spark said it would upgrade its data center in the Takanini area of Auckland to 10MW, making it the largest facility in the county until the new hyperscale facilities come online.