Data center firm DCI Indonesia has launched a second building at its campus outside Jakarta.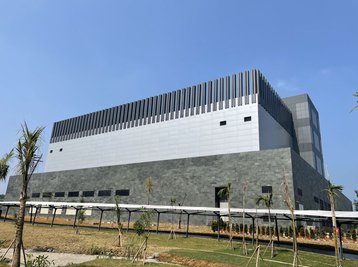 "DCI and Salim Group are thrilled to announce the grand inauguration of H2-02, the second data center, and office facilities at the H2 Data Center Campus in Karawang. This marks a significant milestone in accelerating the expansion of the DCI Platform," the company said on LinkedIn last week.
With the addition of the 12MW H2-02, the H2 campus now offers 27MW across two buildings.
The company's H2 campus, which sits on ​​791 hectares in Karawang to the east of the capital city, has a total capacity of up to 600MW.
The first 15MW phase, H2-01, launched in November 2021.
DCI - unconnected to Australian firm DCI Data Centers -said the new facility was powered by solar energy.
DCI completes construction on 18MW facility in Jakarta
DCI also recently completed construction work on another facility in South Jakarta.
In late May the company, alongside PT Datacenter Indonesia Sukses Perkasa (DISP), hosted a topping off event for its first Edge Data Facility, E1, located in Ariobimo Sentral, South Jakarta.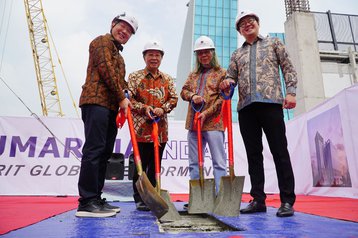 The new facility was another collaboration with Salim Group. The 11-story E1 Data Center will offer 18 MW across 30,000 sqm and have the capacity for up to 4,000 racks.
Scheduled to be operational by the end of 2023, the company said E1 will also be the first Tier-IV data center in downtown Jakarta.
"We are proud to continue expanding the DCI Platform through the completion of the E1 Data Center construction," said J.C Gani, senior advisor, PT DCI Indonesia Tbk. "E1 is a Tier-IV data center, the first of its kind in downtown Jakarta. E1 will provide reliable, secure, and low-latency infrastructure facilities to meet the evolving digitization needs of our clients."
Reginald Hamdani, Salim Group Representative, added: "The construction of this data center building is the realization of the successful collaboration between DCI and Salim Group in advancing digitization in Indonesia by being closer to the users. Having a data center in the downtown area is expected to provide more adequate services in terms of low latency and connectivity."
Local conglomerate Salim Group owns interests in a broad range of companies, including food, automotives, and supermarkets. The company also owns the Elshinta Media Group.
The company owns the industrial park the H2 campus is located in, and has previously partnered with Keppel for data center projects.
Anthoni Salim also owns an 11 percent stake in DCII. Salim Group's Hong Kong-listed investment holding company First Pacific also controls Philippine telco PLDT.
Prior to launching the H2 campus, DCI opened its fifth data center, in Citibung, in June 2021.