DataGryd has selected Clune Construction to build its 1MW MegaSuite 6 in New York.
Located at the historic 60 Hudson Street, MegaSuite 6 is expected to be ready for occupancy by late 2019.
Behold the MegaSuite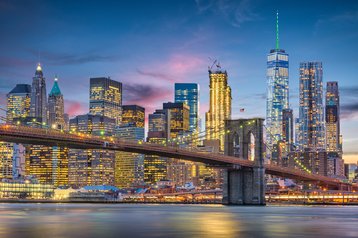 The first of five data halls on the 6th floor, MegaSuite 6 will feature 1,000kW of utility power, and will be connected to over 300 carriers, network providers, exchanges as well as more than six fully operational submarine systems anchored within the building. Currently, DataGryd provides up to 60,000 square feet of colocation space at the Hudson site.
"DataGryd's selection of Clune Construction as our general contractor for the build out of MegaSuite 6 is a testament to their outstanding track record for successfully delivering superior projects on time," Tom Brown, President and CEO of DataGryd, said.
"As a result, we are committed to providing our customers near limitless scalability in the heart of New York City's most concentrated hub of global data networking solutions."
"Clune is excited to play such a big part in one of the largest data center construction projects taking place in Manhattan," Ben Walker, executive MD and President of Clune's Eastern Region, added.
Clune Construction is a national general contractor with offices in Chicago, Los Angeles, New York, San Francisco, and Washington, DC. Today, they employ more than 500 employees and manage over $1 billion in commercial and mission-critical projects annually.
The 60 Hudson Street site has seen several changes over the last century, the downtown Manhattan skyscraper was the headquarters for Western Union, has been leased by Telx in the nineties and is currently being used by Digital Realty.
Tom Brown will be speaking this April at DCD>New York. The DataGryd CEO will join Brian Cox, CEO of Stack Infrastructure, Buddy Rizer, Executive Director for the Loudoun County Department of Economic Development as well as others to discuss how New York's enterprise data center sector is developing in the shadow of its neighbor Northern Virginia.