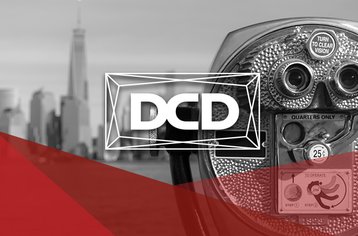 Will latency sensitive applications and highly regulated big data workloads dictate a return to on-premise production sites or has the tide fully turned in favor of the out-of-state, outsourced approach to capacity fulfillment? DCD>New York returns to Marriott Marquis, Times Square on April 9-10 to discuss future of this dynamic industry.
The opening plenary brings together four of the East Coast's top colocation and brokerage leaders to provide candid perspectives on the growing chasm between the New York and Northern Virginia data center markets and insight on where future demand will be coming from. The panel will feature the newly-appointed CEOs of STACK and Datagyrd, Northern Virginia economic development stalwart Buddy Rizer and CBRE's resident tri-state expert, Robert Meyers.
STACK CEO, Brian Cox, whose business provides colocation services across the country, says: "Everything we do is designed to align our offering with our clients' growth trajectories, so that we are always evolving to provide the solutions they need in the markets where they want to be." STACK has made its next investment in Northern Virginia where Buddy Rizer believes there are still "10m sq.ft. of data center build in the pipeline". How will the New York sector respond?
New York's CTO says Evolve or Die
Rajiv Rao, Chief Technology Officer for New York State Office of Information Technology Services will be presenting at the conference with a case study on one of the largest consolidations of IT services to take place across a state government agency and in one of the World's smartest cities.
"How do we right-size IT infrastructure to fit the age of ubiquitous computing?" asks Rao. The technology backbone of the state metropolis is being rationationalized from 53 data centers to just one "all-in" data center and operated centrally.
This keynote will outline the drivers of rationalization, what exactly an "all-in" data center is, why it was pivotal to 'consolidate' and whether the state at risk of cutting too much capacity.