DataBank has broken ground on its third data center in Minnesota, US.
The Tier 3 Designed MSP3 facility in Brooklyn Park is located on a 14-acre plot purchased from Scannell Properties earlier this year.
Currently undergoing its Phase 1 construction, the development will include an 86,000 sq ft (7,900 sq m) data center, and Phase 2 will include an additional 170,000 sq ft (15,700 sq m). The company says this project will plug a Midwestern gap which currently means traffic must often be routed through Chicago.
The Midwestern gap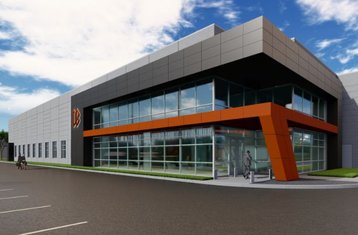 MSP3 will have a total raised floor space of around 45,000 sq ft (4,180 sq m) across three 3MW halls with around 15,000 sq ft and 9MW of UPS capacity.
DataBank says Phase 1 is on track to operational by September 2021.
Raul K Martynek, CEO of DataBank, said: "Our customers drive our growth and we are excited to once again expand our presence in the Minneapolis region with MSP3 to support their requirements for high quality, secure data center space. The Twin Cities have become beacons for growth and innovation in the Midwest, and DataBank is pleased to grow along with them."
MSP3 joins DataBank's two other data centers in the Minnesota region, MSP1 (16,000 sq ft facility) and MSP2 (55,000 sq ft).