US data center operator Vxchnge has ceased operations.
The company had sold off a number of sites in recent years to Cologix and Element Critical, before selling a large portfolio to H5 earlier this year.
While the company had at least one facility that wasn't part of the deal to H5, former Vxchnge staff have confirmed to DCD that all of the company's facilities have now been sold off.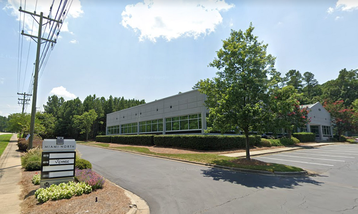 Vxchnge's website is no longer online. According to the Way Back Machine, the company's site ceased functioning in late January 2022.
Earlier this year H5 Data Centers acquired seven Vxchnge data centers across the US for an undisclosed amount. The facilities totaled more than 250,000 sq ft (23,200 sqm) across Nashville, Tennessee; Philadelphia and Pittsburgh, Pennsylvania; Portland, Oregon; Saint-Paul, Minnesota; Secaucus, New Jersey; and St. Louis, Missouri. Many were part of the portfolio Vxchnge acquired from Sungard AS in 2015.
That sale followed a number of other facilities being sold off. Last year vXchnge sold its Austin data center to Element Critical and sold its 84,000 sq ft (7,800 sq m) Santa Clara facility to Cologix, having also previously sold its 16,000 sq ft Minneapolis, Minnesota, facility within the city's 511 Building to Cologix in 2020.
The sale to H5 left Vxchnge with just one facility in Durham, North Carolina. The 14,000 sq ft single-story facility at 4518 S. Miami Blvd was built around 1997 and was previously a Sungard availability. Vxchnge never made a public announcement about this final facility being sold or exited.
Property firm Alvarez & Marsal Property Investments acquired the data center when it bought the four-building office park the facility is part of for $18.25 million late 2021 from TME Investments, according to BizJournal.
Vxchnge was still listed as a tenant at the time that story was published, and it's unclear if a different provider has since taken over operations at the facility. Vxhcnge's logo was still visible at the site's entrance as of June 2022, according to Google Maps' Street View.
However, the site's operations/lease may have been taken over by hosting and cryptomining firm. A company called AceHost recently started listing the facility on its website. The company, which offers hosting, colocation, and cryptomining services, also offers space in 412 E Madison Street suite 1010 and 203 N Marion Street in Tampa, Florida. DCD has reached out to the company for more information.
Update: AceHost has confirmed to DCD that it has taken over the location 'with the customer base intact and with a 15-year lease'. 
The company had previously operated a second facility in nearby Raleigh at 4020 Westchase Boulevard – an office building also known as WestChase 1 – but had previously exited that site.
Vxchnge was formed in 2013 after the Stephens Group acquired Californian colocation provider Bay Area Internet Solutions (BAIS), and was later merged with Stephens Group's other colocation firm FiberMedia. Former Switch and Data CEO Keith Olsen led the company for its entire existence.
FiberMedia founder and former CEO Michael Roark has since gone on to form iM Critical, which is developing a number of Edge facilities in the US.
If you have more information about Vxchnge's closure, please get in touch here.