vXchnge, the colocation services provider, has acquired eight data centers from Sungard Availability Services, to further its strategy of running smaller data centers close to customers and users.
vXchnge will integrate the acquired Sungard businesses, employees and customers into its present structure. The data centers are located in Portland, Oregon; Austin, Texas; Minneapolis-St. Paul; St. Louis; Pittsburgh, Raleigh, North Carolina; and Nashville.
The acquisition is part of vXchnge's corporate strategy of acquiring more assets which support its existing and new international customer deployments. vXchnge is now present in fifteen North American markets. vXchnge is planning a "smooth transition period" for customers. vXchnge said that the expansion enables it to "tackle the distance to customer localization issues cloud and service providers are currently facing."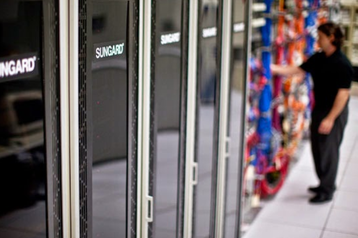 Moving faster towards the edge
"Keith Olsen, Chief Executive Officer of vXchnge said: "We see tremendous opportunities directly tied to this transaction. It accelerates our strategic presence in 'edge' based marketplaces for companies to grow their businesses. These marketplaces operate as deployment points for our customers' network-enabled applications and cloud services that require safe, secure and resilient datacentres."
"A key point to this transaction is that we retain the data center operation teams in each location. These operation teams have been delighting customers for years, and these markets, data centers and employees add to our existing footprint, which increases our operating scale and market reach," he said. 
vXchnge's strategic footprint puts its customers at "the Edge" – in locations where they can serve customers locally and reach more businesses and consumers, in more markets.
 These data centers house customers who largely purchase colocation services Sungard AS said. "We still support colocation services and it remains a growing business for us."
In recent years Sungard AS has either opened or expanded more than 10 data centers serving Philadelphia, New York, Denver, the Midlands UK, Stockholm, Toronto and other key markets.