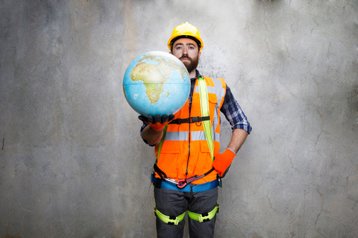 That's according to JLL's 2020 Year-End Data Center Outlook report, which also indicates that in Asia-Pacific, data center construction in India totals 196MW, but split between the cities of Mumbai, Chennai, and Hyderabad, with the latter enjoying state government support for infrastructure.
The report also examines what, exactly, is driving demand in each major center, with the data center market in Northern Virginia being overwhelmingly driven by the technology sector (54 percent) followed by cloud (37 percent).
Demand in Northern California, meanwhile, which has an inventory of 468MW, with 117MW under construction and 400MW planned, is 80 percent cloud and 20 percent the tech sector. Hyperscale cloud providers, not surprisingly, have driven the market in Northern California and driven down vacancy rates.
However, a number of major cities in the US, according to JLL, can boast little or no data center construction. These include: Boston, Denver, and Phoenix, while Austin and San Antonio, meanwhile have just 2MW under construction, New York just 4MW, and Houston has 1.5MW under construction.
In Europe, meanwhile, construction has been largely focused on the major financial centers, but with cloud leading demand.
In London, which JLL calls the most well-established data center market in EMEA, demand has been driven by the cloud sector to an even greater extent than in Northern California, with cloud accounting for 85 percent of demand with the tech sector, and banking and financial services, each accounting for just five percent.
"2020 marked a record number of planning applications for data centers in London and Slough, as well as a number of land deals. Lack of power and land availability is driving high land values in the core markets, such as Slough and West London," the report warns.
Data center demand in Frankfurt is being driven by cloud, the tech sector and financial services in the same way as London, with Frankfurt overtaking Amsterdam to become the biggest colocation center on mainland Europe. However, pricing is being squeezed upwards due to high demand and consequent low vacancy rates.
The picture in India in terms of demand is more mixed, although cloud still dominates the market, but accounts for 'just' 43 percent of demand. However, the data center sector is set to more than double in terms of megawattage, with current inventory of 447MW to be joined by 196MW under construction and 364MW planned. However, vacancy rates are relatively high, at 67MW.
"[In India] The pandemic spurred additional demand for e-commerce, OTT, gaming platforms and work-from-home environment. However, cloud adoption, data localisation and the shift from captive to colocation continued to be secular growth drivers. Unexpected outages faced by the banking and financial services industry made it imperative to upgrade their IT infrastructure," notes JLL.
Further reading
Close coordination, and project buffering are critical factors

What are the biggest considerations for technical cleaning teams looking to keep up with demand?

Bouygues take home Data Center Construction Team of the Year for Virtus London 5