At least six parties are seriously looking at acquiring data center firm Cyxtera.
Struggling Cyxtera recently filed for Chapter 11 bankruptcy earlier this month amid ongoing losses and looming debt maturities. The company is seeking to find a buyer or new investor.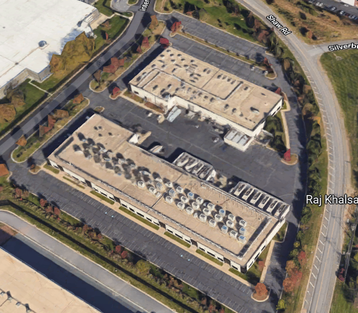 First reported by Dgtl Infra, and citing recent bankruptcy documents, the company has been reaching out to dozens of potential companies around a possible sale or investment.
"Guggenheim Securities has contacted 75 parties. As of the Petition Date, Cyxtera has executed 37 non-disclosure agreements with potential investors and has received six letters of intent from potential investors on a whole-company basis," said Eric Koza, Cyxtera's chief restructuring officer.
Which companies have submitted letters of intent hasn't been shared. According to the company's bankruptcy timelines, final bids must be submitted by July 19, with final results confirmed by the court by September 22 at the latest.
Cyxtera went public via a SPAC in 2021. The company combined with the Nasdaq-listed Starboard Value Acquisition Corp. (SVAC) in a $3.1 billion deal. However, within a year, the company was rumored to be looking to go private again, but has been unable to find a company to acquire it. Reports that it was again looking for a buyer surfaced earlier this year as debt matured.
The colo firm operates more than 60 facilities totaling more than 245MW across 29 markets globally; the majority of its portfolio is leased.
Bankruptcy filings note Cyxtera has faced "significant headwinds" from inflation and macroeconomic volatility, which have driven up interest rates and energy prices.
Increased interest rates saw Cyxtera's annualized interest expense on funded debt increase from $35.9 million in Q1 2022 to $75.7 million in Q1 2023. The company has just over $1 billion in debt maturing in April and May 2024.
Cyxtera is a tenant of facilities owned by the likes of Keppel, Digital Core REIT, and Mapletree Industrial Trust. Other data center creditors include Digital Realty, Menlo Equities, Iron Mountain, Sabey, and IPI.
The company is seeking to reject the leases of a Serverfarm-owned data center in Washington, and a CyrusOne-owned facility in Amsterdam in the Netherlands.