US-based real estate investment trust CyrusOne will use Airedale cooling systems in several of its upcoming European data centers.
The initial two-year contract will see the UK cooling company provide SmartCool chilled water PAC systems and OptiChill free cooling chillers to upcoming facilities in Dublin, Amsterdam, and elsewhere.
The equipment will be manufactured in Leeds, England.
Don't mention Brexit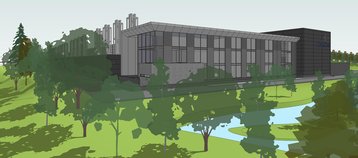 "We're proud to announce this significant contract award as not only does it cement Airedale's reputation for supplying precision air conditioning equipment into high-tech industries, but it also showcases British manufacturing at its best in a tough economic climate," Tony Cole, Airedale MD, said
"We are investing in our production facilities as a result of these projects, and there is a real buzz around the place as we look forward to producing the units and delivering a fantastic solution for the client."
Tesh Durvasula, European president at CyrusOne, added. "As a company, we have ambitious expansion plans in Europe and see Airedale as a trusted partner to help us deliver low PUEs and high availability."
The first data centers to have the cooling systems installed are CyrusOne's 33,445 sq m (360,000 sq ft) 54MW Dublin I facility, and the 29,350 sq m (316,000 sq ft) Amsterdam I facility. More European projects are expected to be announced over the next 18 months.