CyrusOne has broken ground on a new data center in Chicago, located on its existing campus in Aurora, Illinois. 
The colocation provider's latest 425,000 sq ft (39,483 sq m) facility is set on land acquired from the Chicago Merchantile Exchange earlier this year.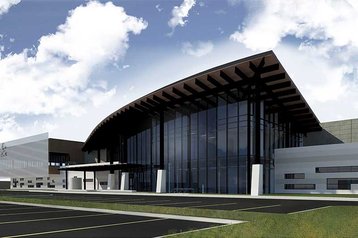 Financial cloud
"Breaking ground on this new data center marks another milestone for us as we solidify our leadership position in the financial services market and enhance our services for enterprise and cloud customers," Kevin Timmons, CTO of CyrusOne, said.
"Upon completion, our new state-of-the-art data center will provide needed data center space and provide customers with expanded cloud connectivity.
"In addition, the City of Aurora has been a valued partner for CyrusOne, and as one of the preeminent data center providers in Illinois, we are excited to expand our activities with the community by creating new local jobs."
The data center in Aurora is expected to serve customers in the global financial market sector, giving them additional space and connectivity.
CyrusOne currently operates 35 carrier-neutral data center facilities across the United States, Europe, and Asia, recently building out in San Antonio and Northern Virginia.