US data center operator CyrusOne is partnering with Japanese energy firm Kansai Electric Power Company, Inc. (KEPCO) to develop new data centers across Japan.
The companies this week announced a 50:50 joint venture called CyrusOne KEP, with plans to invest at least one trillion yen ($7 billion) over the next decade and reach a business scale of 900MW.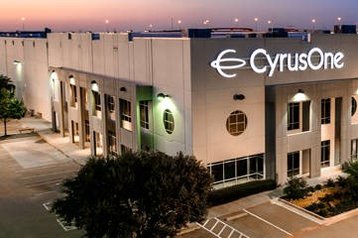 Details weren't provided, but the companies said they plan to build in the Kansai and Tokyo areas, as well as other major markets across Japan.
Construction on the first project is expected to begin 'in the near future' in Kansai – which encompasses the prefectures of Nara, Wakayama, Kyoto, Osaka, Hyōgo, and Shiga – though again specifics weren't shared.
The companies said that CyrusOne's expertise in the hyperscale data center space would combine with KEPCO's utility power and local expertise, as well as its existing digital infrastructure and construction chops via its subsidiaries.
"This is a unique partnership that brings data center, power knowledge, and capability together and provides a unique opportunity to simultaneously optimize digital and power infrastructure," said Eric Schwartz, president and CEO of CyrusOne. "KEPCO is one of the largest utility providers in Japan with extensive local expertise. Their knowledge and relationships plus CyrusOne's design, development and commercial operations of data centers position us to further serve customers with growth aspirations around the world."
Nozomu Mori, president and CEO of KEPCO, added: "The hyperscale data center market is continuing to grow in Japan due to the increase of data traffic volume led by the growth of digital technology products and services that provide a positive impact on productivity, entertainment and security. With the joint venture, the KEPCO Group aims to provide world-best quality service to the cloud companies and technology organizations in Japan."
Founded in 1951, KEPCO owns and operates dozens of energy generation plants totaling more than 35GW of capacity. The company owns ISP Optage Inc., which recently announced plans to build a new data center in Osaka, and real estate development firm Kanden Reality & Development Company.
According to its FY2023 plan, KEPCO has made investments in a grid storage battery business and an 'EMS*2 data center business' in Japan and overseas.
KKR-owned CyrusOne operates or is developing more than 40 data centers across the US and Europe, but this is the company's first expansion into Asia.
More in Construction & Site Selection