CyrusOne is to purchase 67MW of renewable energy from a new solar farm to power two of its data centers in Texas.
The data center real estate investment trust (REIT) is buying the equivalent renewable energy credits generated by Enel Green Power's 284MW Azure Sky solar and storage project in Haskell County, Texas.
The purchase is equivalent to meeting 100 percent of the power requirements for CyrusOne's data center facility in Allen, Texas, and approximately 70 percent for its data center in Carrollton, Texas.
"The purchase of renewables to reduce data center carbon emissions is a key part of our comprehensive sustainability mission at CyrusOne," said Kyle Myers, senior director of Environmental Health, Safety, and Sustainability at CyrusOne.
Register now for DCD's global summit on data center sustainability Towards Net-Zero
Utility-scale solar farm helps towards CyrusOne's carbon-neutral pledge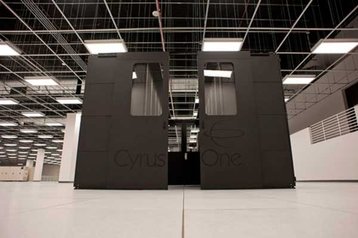 CyrusOne previously pledged to become carbon-free by 2040, but the firm was also amongst a group of 26 cloud and data center operators that this week pledged to become climate neutral by 2030. The company procures solar power for its Chandler facility in Arizona, and its data centers in London and Amsterdam also run on 100 percent renewable energy.
"We've been transitioning our energy requirements to focus on renewable sources across our data center portfolio and are committed to implementing cutting-edge technologies and strategies that create a more sustainable future," said Myers.
Located west of the Dallas-Fort Worth area, the new photovoltaic (PV) site in Texas is Enel's second utility-scale solar plant in the US. Construction on the 284MW facility began in October and is expected to be operational by the end of 2021. The site will consist of 700,000 PV bifacial panels and is expected to generate over 586 #GWh each year, which will be delivered to the grid while also charging the 81MW on-site battery.
The firm also has the 181MW Lily solar and storage project in Texas, as well as a large-scale wind farms in Missouri, North Dakota, and Kansas. Facebook's Papillion Data Center is run on 100 percent renewable energy via credits purchased from Enel's Rattlesnake Creek Wind Farm in Nebraska.