Facebook is partnering with the Omaha Public Power District and Tradewind Energy on a huge windfarm to power its upcoming data center in Papillion, Nebraska.
The Tradewind-developed Rattlesnake Creek Wind Project expects to add 320 megawatts of renewable energy to the electrical grid, 200MW of which will be allocated to the data center.
Data centers go green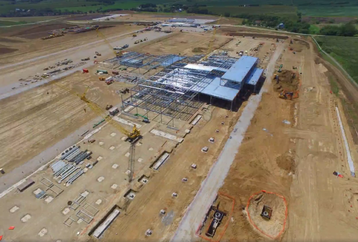 The social network plans to build two 450,000 sq ft (41,800 sq m) data centers, as well as a 70,000 sq ft (6,500 sq m) administrative building. Construction is expected to take about 18 months, with the facilities coming online in 2020.
Facebook took credit for the creation of the wind farm, saying in a statement: "This wind project would not be built without Facebook's commitment and the energy requirements of our data center."
Kansas-based Tradewind originally announced plans for the site in 2013, but was unable to attract enough customer interest to justify the then-$300 million investment.
Construction of the wind farm is expected to start by the end of the year and it should begin generating electricity in the fourth quarter of 2018, Brice Barton, VP of development for Tradewind, told the Omaha World Herald.