Pakistani firm Cybernet is reportedly suffering an outage due to a UPS battery malfunction, bringing a number of sites offline.
ProPakistani reports that dozens of companies are facing outages due to a malfunctioning UPS battery at Cybernet's data center in Karachi.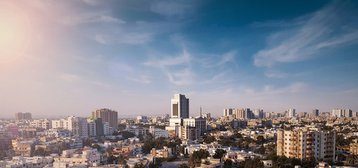 The publication reports the entire system was put on a halt to avoid any further damage. An initial check-up is being done and services are being restored in phases. The complete recovery of services could take some time, however, and the timeline for total recovery is unknown.
Sites and services impacted due to the outage include all TPL websites, Pakistan Stock Exchange (PSX) website, PSO Cards services and digital services of a number of banks were affected due to the outage.
A message on the PSX website read, "PSX is functioning as normal with all trading activities operating. Due to external technical hosting issues, the PSX website and PSX Data Portal Services are currently unavailable. Trading activities continue normally at the Exchange."
Founded in 1996, Cybernet is a part of the Lakson Group conglomerate and provides connectivity services to firms in Pakistan. The company operates a data center in one of Lakson's buildings in Karachi. At the time of writing, both Cybernet and Lakson's websites are down.
Last year Vertiv announced it was providing equipment to Cybernet for a cable landing station in Karachi.