One of the largest publicly traded US cryptocurrency miners has filed for Chapter 11 bankruptcy.
Core Scientific was valued at $4.3 billion when it went public via a special purpose acquisition vehicle (SPAC) in July 2021.
It was worth $78 million this Tuesday.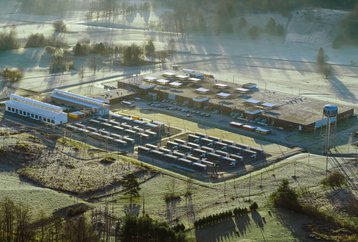 The company is still generating positive cashflow and will keep on mining, CNBC reports. But that small profit does not cover its financing debt on equipment it is leasing.
Core Scientific is hoping to reach a deal with senior security noteholders, the majority debt holders, and avoid liquidation.
In October, the company said that it would not pay its debts for October and November, and noted that creditors might sue them.
The company is struggling due to the prolonged decrease in the price of Bitcoin, the increase in electricity costs, the increase in the global Bitcoin network hash rate, and ongoing litigation with Celsius Networks LLC and its affiliates.
Celsius, a crypto lender that was a Core Scientific customer, filed for bankruptcy protection in July.
Compute North, another cryptomining data center firm, filed for bankruptcy in September. The company said it owed as much as $500 million to at least 200 creditors.