CoreSite Realty Corporation has opened its second data center on campus in Washington, DC, creatively naming it DC2.
The new colocation facility offers more than 24,000 square feet (2,230 sq m) of data center space.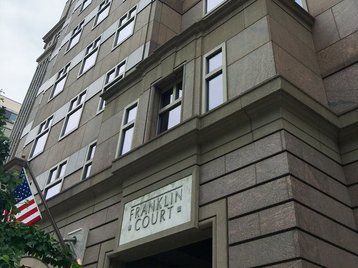 Washington, Data Center
While an address was not publicized, promotional images on the company's website reveal that the facility is located at Franklin Court, 1099 14th Street.
That puts it just around the corner from CoreSite's 22,000 square foot (2,000 sq m) DC1 at 1275 K Street, and roughly 30km (18 miles) away from the company's 1,330,000 square foot (124,000 sq m) campus in Reston, Virginia.
"The addition of our DC2 data center increases our robust ecosystem to serve customers with one of the most interconnected data center campuses in Washington DC," Juan Font, CoreSite's SVP of general management, said.
"The addition of this facility to our DC campus delivers large scale and efficient data center design that enables local enterprises and government agencies to solve for mission critical, performance-sensitive hybrid cloud applications, as well as serving as a diverse point of interconnection to Northern Virginia submarkets."
The DC1 data center has proved particularly popular with high-frequency traders, due to its proximity to the nearby offices of the US Departments of Labor, Commerce and Treasury.
Outside of Northern Virginia and Washington, DC, CoreSite operates data centers in Boston, Chicago, Denver, Los Angeles, Miami, New York and the Silicon Valley region.