US-based CoreSite Realty has opened its latest data center - its fifth on the Santa Clara campus, and seventh in Silicon Valley.
62 percent of the 230,000 sq ft (21,000 sq m) of turn-key capacity has already been leased. 
Silicon Core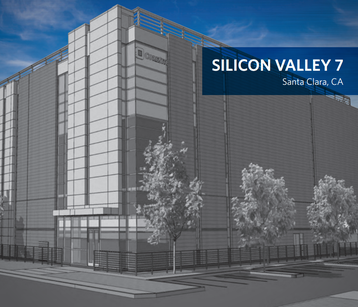 The new data center is the largest on the Santa Clara campus, and was built to meet what the company calls a strong demand for multi-tenant data center space in the Silicon Valley market.
"We are pleased to announce the opening of SV7, which underlines our commitment to our continued growth in the important Silicon Valley market," Paul Szurek, CoreSite CEO, said.
"Santa Clara remains one of the top markets in the US, with strong data center demand driven by growth in the deployment of leading technology products and services, and we believe that our SV7 development provides a differentiated colocation solution to this robust market.
"Further, SV7 offers our customers seamless access to the network, cloud and enterprise communities of interest across CoreSite's Santa Clara campus and the rest of CoreSite's Silicon Valley data center market."
SV7 will provide native connectivity to AWS, along with company's suite of interconnection services, such as the CoreSite Open Cloud Exchange, and the Any2 Internet Peering exchange. The location also enjoys direct access to submarine cables between North America and Asia-Pacific.
Shares in CoreSite were up on the news of the opening, and the company's continued expansion. Zacks Investment Research increased the target price of CoreSite to $86, higher than its current price of $72.12.