The deadline for investors in Texas-based Core Scientific to apply as lead plaintiffs in the class action lawsuit against the cryptomining company is approaching.
Investors have until January 13 to contact the law firm.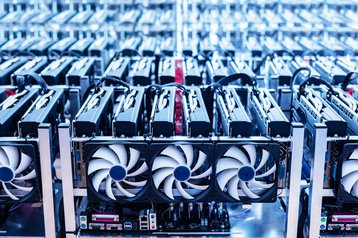 The class action lawsuit was filed by Bragar Eagel & Squire, P.C, a stockholder rights law firm, on behalf of all persons and entities who purchased or otherwise acquired Core Scientific securities between January 3, 2022 and October 26, 2022, both dates inclusive, after Culper Research published a report alleging that the company had overstated its profitability and lacked the financial resources needed to deliver its contracts.
On the day this information was released, Core Scientific's stock fell by 9.4 percent.
This was followed by several months of hits to the company. In September 2022, Celsius Network LLC filed a motion to enforce the automatic stay and for civil contempt in bankruptcy proceedings alleging that Core Scientific "has knowingly and repeatedly violated the automatic stay provisions" by refusing to perform its contractual obligations, threatening to terminate the companies' agreement, and adding improper surcharges.
This led to another dip in the share value, and ultimately to Core Scientific announcing on October 27 2022 that "given the uncertainty regarding the Company's financial condition, substantial doubt exists about the Company's ability to continue as a going concern." By the end of December, the cryptomining firm had filed for bankruptcy, its share price having fallen by 98 percent.
During the class period, Core Scientific is accused of failing to disclose its rising power costs, that the Company's largest customer, Gryphon, lacked the financial resources to purchase the necessary miner rigs for Core Scientific to host, and of several contractual violations to Celsius.
In other crypto news:
Hut 8's BTC mining operation has been halted over the power disputes.
DCD reported the disputes in November of last year. Hut 8 and Validus are in a disagreement, both claiming that the other is in breach of contract.
Hut 8 accused Validus of failing to achieve certain key operational milestones by the dates specified under the terms of the power purchase agreement (PPA) between the two companies, and is also reportedly demanding that Hut 8 make payments for the delivery of energy that are higher than those originally negotiated.
Validus claims that Hut 8 has failed to make some payments to the energy provider, and they have thus stopped supplying power. Both companies have delivered each other notice of event of default, and are going through mediation to reach a resolution.
Jesse Nickel, Validus' vice president of business development, said both parties are "actively engaged and collectively pursuing a resolution."
"We are quite hopeful we will reach a mutually successful outcome, either at mediation or prior to. Hut has a strong vision and deep industry expertise and they're a great partner to Validus Power. We are optimistic and anticipating back to business as usual in due course."