Liqid, a software startup whose "composable infrastructure" builds cloud-like services on data center hardware, has raised $100 million in Series C funding.
The company's Liqid Matrix software is being used to create a $5 million supercomputer for the US National Science Foundation (NSF), as well three Department of Defense supercomputers, worth $52m. The funding comes from Lightrock and affiliates of DH Capital.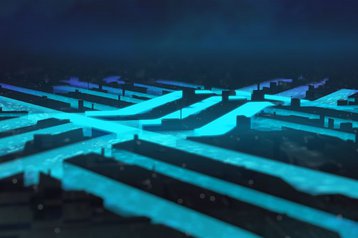 Launched in 2015 with seed funding from Kingston, Liqid now claims 100 customers, including Dell, Nvidia, Intel, and Broadcom alongside the DoD.
With Liqid Matrix, users can configure and deploy physical bare-metal servers quickly, and reallocate processors, storage, and other resources as required. the company promises this will give better utilization rates and lower power and cooling bills, for AI, HPC, cloud, and Edge.
The funding will be used to expand internationally, grow Liqid's salesforce, and increase marketing support for OEM and channel partners, while speeding its software development.
"Liqid is excited to announce this funding to drive extended hypergrowth as software-defined infrastructure solutions like ours quickly become mainstream alongside the expansion of next-generation workloads like AI," said Sumit Puri, Liqid CEO & cofounder. "As the clear leader in composable software solutions we are committed to collaborating with other industry leaders to provide the most flexible, efficient, and valuable software-defined architecture for organizations developing advanced AI, HPC, cloud, and Edge compute systems deployed to solve the world's most difficult problems."
"As IT professionals strive to maximize efficiency in next-generation computing while simultaneously enhancing system performance, Liqid software enables enterprises and data center operators to do more with less," said Marty Friedman, partner and managing director at DH Capital.