Colt Data Centre Services' hyperscale data center in West Frankfurt has secured customer commitments for all of its upcoming 25.2MW of critical IT power.
The 8,000 sq m (86,000 sq ft) facility is set to open in 16 months, in Q4 2021, comprising of 14 data halls - each capable of delivering up to 1.8MW IT power - and 1,200 sq m (13,000 sq ft) of technical space. The first phase of the data center was originally set to launch later this year.
The Frankfurt West facility is serviced by four dark fiber providers, and includes routed connections from Colt, CenturyLink (Level 3), EU Network, Versatel, and Deutsche Telekom.
The hyperscale customers were not disclosed.
FW-LAP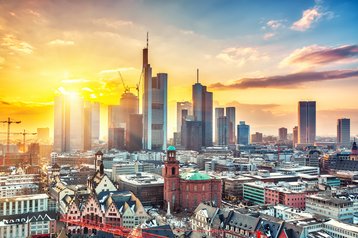 "The customer commitments that we have just secured at our Frankfurt West facility is further proof that the demand for hyperscale services is showing no signs of slowing down," Quy Nguyen, VP of global accounts & solutions at Colt DCS, said.
Colt DCS has focused on the hyperscale market since it spun off from Colt Technology Services in 2015, under CEO Detlef Spang. He retired last December, with Pulsant CEO Niclas Sanfridsson taking over, and continuing the hyperscale push.
"We are excited to meet these rising demands by showcasing our continued commitment to growing our hyperscale offering globally and developing tailored solutions to meet our customers' needs," Nguyen added.
"As our footing in the hyperscale market continues to expand, we look forward to cementing our position as a key player to watch within the hyperscale data center industry for years to come."
The company has several other large hyperscale projects in development, notably a 100MW facility in Mumbai, India as well as a 40MW project in Osaka, Japan.