Colocation specialist Colt Data Centre Services (Colt DCS) is planning to build a hyperscale data center campus in Mumbai, with power capacity of up to 100MW.
The company has acquired land and secured a "substantial" high-voltage utility feed of 150MVA.
Construction is set to kick off in the beginning of 2019, with the facility expected to become operational in the second half of 2020.
Colt DCS claims it is the first "main-stream western" data center operator to enter the Indian market, which is predominately served by smaller and more local providers.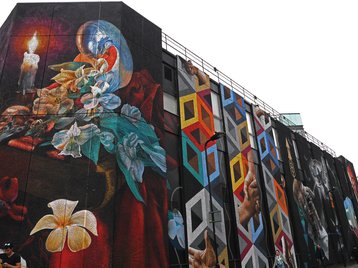 With a bang
Colt DCS owns 17 carrier-neutral data centers across Europe, and manages a further seven in the Asia-Pacific region. The company focuses on colocation; meanwhile the networking part of the business maintains direct fiber connections into more than 22,000 buildings worldwide.
Both divisions are owned by Fidelity Investments, one of the largest asset managers in the world, responsible for around $2.5 trillion in assets.
The upcoming facility in Mumbai will offer both colocation and cloud services – according to Colt DCS, cloud revenue in India alone is predicted to be growing at 25 per cent CAGR between 2016-2021.
"With half of the total population in India under the age of 25, the new generation of digitally savvy individuals is creating a huge data footprint in the region," said Detlef Spang, CEO at Colt DCS.
"As data consumption continues to rise at an exponential rate, more businesses and consumers are demanding a reliable data and network infrastructure to deliver fast connectivity and on-demand services. Colt DCS will play a key role in providing the data center infrastructure to enable this through its investment in Mumbai."