The founders of Cologix are launching a new data center firm and are seeking funding.
The Australian Financial Review reports that Columbia Capital (ColCap), the management team from Cologix, and the van Rooyen Family Office have formed a new data center firm and are looking for investors.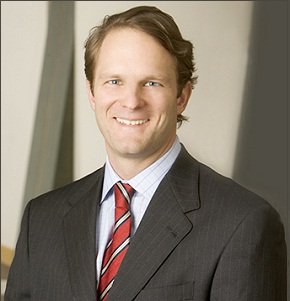 The new company, known as Tract, is looking for $1 billion in funding to build a portfolio of land for hyperscale and wholesale data centers. Tract is run by Grant van Rooyen, Cologix's former CEO and president.
AFR said the fund claims – via a flyer being sent to investors – to have identified 40,000 acres of potential investment sites, including prospective sites in Eagle Mountain in Utah, and Reno in Nevada.
The "strictly confidential" flyer was sent to family offices and wealth managers, and seen by AFR's Street Talk. The flyer said Tract's been in the works since the start of last year, with ColCap and the management team talking to data center owners and users and working on the thesis.
The van Rooyens are investing $50 million to get Tract going. The companies declined to comment to AFR, and nothing about Tract is available online.
US data center firm Cologix was founded by the van Rooyen Group and ColCap in 2010. Stonepeak Infrastructure Partners acquired a majority stake in the company in 2017, though at the time the previous investors said they would retain "a material interest" in the colocation firm.
ColCap's digital infrastructure investments include South Africa's Teraco, Boston's DeepEdge, Colorado fiber firm Wyyerd Group, TerraPact, eX² Technology, and Landways in the UK.
Both ColCap and van Rooyen & Partners (VR&P) are investors in data center services firm CPG. VR&P has also invested in ColCap's LB Spectrum Fund and infrastructure investment firm Invest Unlisted.
More in Construction & Site Selection