The legal disputes over Cisco's acquisition of Acacia have been settled and a new deal has been announced at a significantly higher valuation.
On Thursday, Cisco said it has reached an agreement to acquire Massachusetts-based optical interconnect firm Acacia for $115 per share, or approximately $4.5 billion in cash.
The original July 2019 deal saw Cisco offering to acquire Acacia for $70 a share, or $2.6 billion. However, after delays in gaining regulatory approval in China within the stipulated time-frame, Acacia last week announced it was terminating the deal.
Cisco responded by taking the issue to court and forcing Acacia to honor the agreement. In the hearing, Cisco's lawyer suggested Acacia was attempting to exit the deal because it believed its valuation had increased since the acquisition agreement and hoped to negotiate a more generous offer. Acacia then filed a counterclaim against Cisco saying the conditions of the agreement had not been met.
Cisco and Acacia puts disagreements aside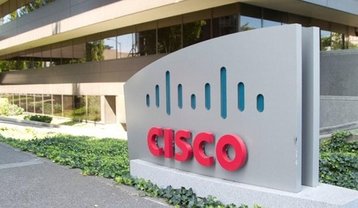 With the announcement of the new deal, Cisco says the two companies expect to complete the acquisition by the end of Q1 2021. Upon completion of the deal, CEO Raj Shanmugaraj and Acacia employees will join Cisco's Optics business.
"I am delighted that Cisco and Acacia have decided to come together in this mutual deal," said Chuck Robbins, chairman and CEO, Cisco. "We look forward to welcoming Raj and the Acacia team to Cisco to offer our customers world-class coherent optical solutions to power the Internet for the future."
Despite warning that the company would "vigorously defend" defend itself against Cisco earlier this week, today's announcement saw Shanmugaraj say Acacia retains its "strong conviction" in the strategic benefits of joining Cisco and believes the merger will enable the company to better support our existing customers and expand its global footprint.
"We are pleased to have reached this agreement with Cisco and are excited to move forward with the combination which we believe will transform the optical industry while providing great opportunities for Acacia employees to continue their innovation," he said.