Cisco Systems is buying optical component maker Acacia Communications for $2.6 billion in cash.
Pending the usual regulatory approvals, the acquisition is expected to close by the second half of Cisco's full year 2020, which will run from January to July of that year.
Cisco's acquisitive streak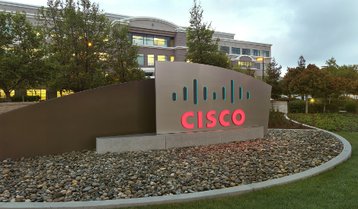 Massachusetts-based Acacia, a Cisco supplier, designs and manufactures high-speed coherent optical interconnect products for data center operators and telcos.
The networking semiconductor manufacturer was temporarily impacted last year by the US governments move to ban American companies from doing business with ZTE for seven years - but the ban was quickly lifted. It is also a supplier to Huawei, which currently is undergoing a similar ban.
David Goeckeler, EVP and GM of Cisco's networking and security business, said: "With the explosion of bandwidth in the multi-cloud era, optical interconnect technologies are becoming increasingly strategic. The acquisition of Acacia will allow us to build on the strength of our switching, routing and optical networking portfolio to address our customers' most demanding requirements."
Raj Shanmugaraj, president and CEO of Acacia, added: "Upon close, Cisco and Acacia will continue to serve and support existing Acacia customers. By integrating Acacia technology into Cisco's networking portfolio, we believe we can accelerate the trend toward coherent technology and pluggable solutions while accommodating a larger footprint of customers worldwide."
Despite axing staff and dealing with drops of value in its shares, Cisco has managed to complete several acquisitions in the past three years, including picking up business performance monitoring software company AppDynamics for $3.7bn, along with smaller purchases like container company ContainerX, hyperconvergence startup Springpath, cloud deployment company CliQr and SD-WAN startup Viptela.