The world's largest contract manufacturer of semiconductors Taiwan Semiconductor Manufacturing Co. (TSMC) said that it will be carbon neutral by 2050.
The company said it also plans to flatten its emissions growth by 2025, after producing more than 15 million tons of carbon pollution last year.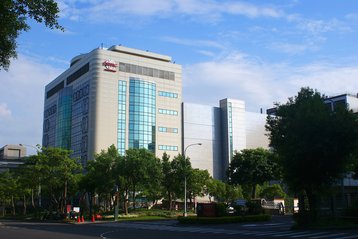 "TSMC is deeply aware that climate change has a severe impact on the environment and humanity," company Chairman Mark Liu said.
"As a world-leading semiconductor company, TSMC must shoulder its corporate responsibility to face the challenge of climate change."
The company said that it had already managed to reduce the amount of carbon pollution it emitted per silicon wafer, but that the overall number was still growing as its chip production skyrocketed.
Primarily based in its homeland, TSMC is a major energy user - accounting for 4.8 percent of Taiwan's total power use. Greenpeace Taiwan estimates that will rise to 7.2 percent by 2022 when its 3nm fabs come online.
The island's power mostly comes from coal and natural gas, with only 20 percent made up of nuclear and renewable sources. To offset this, TSMC signed a power purchase agreement in July for a 920MW wind farm in the Taiwan Strait. Once it comes online in 2026, TSMC will buy all of its power for the next 20 years.
This month, the company signed a deal to buy 'carbon neutral liquid natural gas,' from CPC Corp. The practice is controversial - carbon-emitting natural gas is burned, and in return the LNG company buys carbon offsets. There is no government oversight of the offsets, and there is no agreed method of measuring the emission. Scientists at the United Nations-backed Science-Based Targets initiative have said that such carbon credits at best stop more carbon being released (by preventing deforestation, for example), but do not actively remove carbon, and therefore do not offset LNG emissions.
It is not clear if TSMC's carbon neutral promise also covers the chemicals used in manufacturing semiconductors. As Ars Technica notes, perfluorinated compounds can have global-warming potentials ranging from 677 to 11,100 times that of carbon dioxide over 100 years. There are greener alternatives, but they may not be easy to retrofit into existing fabs.
The pledge also comes as TSMC aggressively expands, spending more than $100bn over the next three years, amid a lengthy global chip shortage.