Nokia and Cellnex Telecom have been awarded a €20.5 million ($22.2m) contract to build private 5G and public 5G networks for Spanish rail infrastructure operator Adif Alta Velocidad (Adif AV).
This will see the two firms pair up to connect, digitalize, and automate Adif's rail logistics centers in Spain.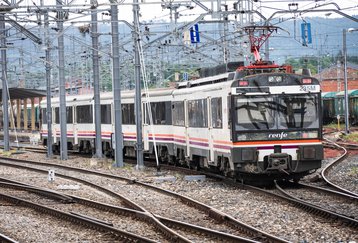 Nokia and Cellnex have been given 62 months to complete the task by Adif AV.
The main goals of the agreements are to boost digitalization, process automation, and reduce costs in rail freight transport by rolling out the network to support 5G coverage in ten strategic logistics terminals.
The ten logistics terminals are located across the country in Vicálvaro and Villaverde (Madrid); Zaragoza Plaza; Barcelona Can Tunis and Barcelona La Llagosta; Valencia Fuente San Luis; Sevilla Majarabique; Vitoria Júndiz; Bilbao; and Valladolid.
5G coverage will be provided at all ten terminals and is expected to pave the way for future IoT applications to be fully utilized in monitoring critical assets.
According to Cellnex, the proposed solution consists of two independent radio networks. The first is a private 5G radio network for Adif's service provision deploying coverage in the 2,300 MHz band throughout the terminal area.
There will also be a network for operator services, which is another public 5G network based on sharing radio access elements. This will deploy umbrella coverage throughout the terminal area in the 700 MHz band and provide coverage in the 3,500 MHz band in high-traffic density areas, says Cellnex.
Cellnex is currently the subject of takeover interest from American Tower (ATC) and asset manager Brookfield. The company's CEO and founder Tobias Martínez recently announced he is stepping down in June.