CBRE is predicting a record take-up in the Frankfurt, London, Amsterdam, Paris, and Dublin (FLAPD) data center markets this year.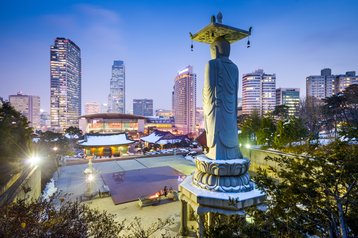 The global real estate advisor suggests that there could be 480MW of take-up across FLAPD, more than half of which is expected in Frankfurt and London. Most of this, according to CBRE, will be driven by hyperscalers.
Kevin Restivo, director of European data centers research, said: "We expect momentum to gather over the year in the FLAPD markets as operators deliver facilities to meet growing levels of demand. As a result, we are on track for unprecedented levels of new supply this year, much of which we expect to be pre-let to single tenants, notably in the tech sector."
With this demand, it follows suit that there is an expected 524MW of capacity to be developed this year, with multiple projects due for completion in Paris, London, and Frankfurt, including Maincubes' second data center in the German city.
London has had a recent surge of data center proposals. Reef Group proposed a 600MW campus in the London Borough of Havering in November of last year, Vantage is working on developing a 48MW campus in the capital, and Global Switch was awarded planning permission for a 3.1MW data center in the east of the city.
Unmentioned in the report was the de facto moratorium in Dublin, which has been significantly limiting data center developments in the city due to grid constraints. Developers are instead turning to alternative locations in Ireland, with the plans for 21 data centers announced in December 2022. These data centers are planned in Louth, Meath, Kildare, Kilkenny, and Wicklow, all of which are roughly 80km away from Dublin.
CBRE's prediction follows a notably quiet Q1 of 2023, in which only 2.9MW of supply was brought to the market, the lowest for any quarter in over a decade, and take-up reaching just 28MW, 17MW of which was in London from a single unnamed hyperscaler.
More in The Investment & Markets Channel