CBRE is partnering with Cap Ingelec, a French company specialized in technical infrastructure, to develop Edge data centers in France.
The plan is to meet the rising demand in infrastructure as 5G arrives, and prepare companies for the rapid growth in IoT. In order to reduce latency and process tasks closer to end-users, small data centers must be located as near as possible to high-density urban areas. This will also coincide with the 5G roll-out in France that is scheduled for 2023.
CBRE will lead the initial real estate phase, finding and identifying future infrastructure. Cap Ingelec will then manage the subsequent technical phase, and monitor the completion of future Edge data center, on behalf of clients including telcos and service providers.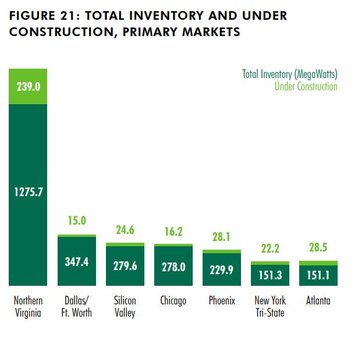 Build it and they may come
"With this partnership, we are now able to offer a concrete and comprehensive response to the new digital needs of operators," Pierre-Louis Dumont, director of data center CBRE, said.
"Our tight territorial network allows us to offer this solution to as many people as possible when it is launched."
Olivier Labbé, deputy general manager of Cap Ingelec, added: "This partnership is for us the opportunity to bring a global response to the actors of the Edge, who face two major issues: the difficult identification of compatible spaces in very urban areas and the technical complexity of producing a data center in unsuitable environments.
"We are delighted with this merger with CBRE, which combines our mutual expertise to offer a relevant offer on this market."